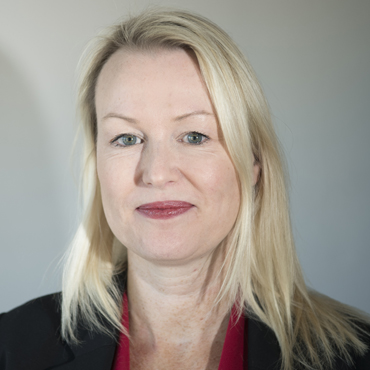 Clare Milne
Clare is our Clinical Negligence Partner and heads up our dedicated medical negligence department. She deals exclusively with medical negligence claims.
She qualified as a solicitor in 1997, specialising in both personal injury and clinical negligence litigation. Since qualifying, she gained a Higher Diploma in Personal Injury Law. She is also a member of APIL (Association of Personal Injury Lawyers) and holds The Law Society Accreditation for Clinical Negligence. This accreditation acknowledges Clare's proven competency and expertise in clinical negligence. Clare is listed in the Brain Injury Group Directory as a specialist solicitor in brain injury.
Clare has been involved in numerous high-value, complex cases which have attracted media attention. In particular, Clare assisted on the Porton Down case where ex-army personnel sued the Ministry of Defence for Sarin gas (nerve gas) poisoning at their Porton Down site. This is the largest multi-party personal injury action ever brought in the UK and was well documented in the media.
Clare also assisted on a group action case for the elderly and in some cases bereaved families of victims of the Maidstone C-difficile outbreak in 2008/2009. The C-difficile outbreak was subject to a Health Care Commission report in 2007. The Health Care Commission identified problems in the management at Maidstone Hospital. In pursuing this claim, Clare was able to bring particular attention to the inadequate nursing care she identified in her clients' medical records, coupled with expert advice from a microbiologist and nursing expert, she managed to secure an admission on liability where out-of-court settlements were reached in the 20 cases she handled. As a consequence of that case, the Maidstone & Tunbridge Wells Trust went on to make instrumental changes to procedures within the Trust, thereby preventing any further outbreaks.
Clare has a special interest in complex and high value brain injury cases, in particular those sustained by children at birth. Her caseload is made up of catastrophic injuries, many of which involve brain injury, whether that be by an acquired brain injury through a missed brain tumour and/or for example an injury caused at birth. Clare has recently settled a claim for a brain injured client who sustained a hypoxic brain injury due to a hospital's delay in treating a bowel obstruction which led to a cardiac arrest and subsequent brain injury. Following negotiations, she achieved a settlement in excess of £8 million and during the claim she was able to secure interim payments in order to fund rehabilitation in the form of physiotherapy and speech and language therapy. She also secured single level accommodation for the client as he was no longer able to manage and had his property adapted for his ongoing needs. She also secured the services of a brain injury case manager to oversee a team of carers.
Clare also has a special interest in cancer cases and one of her cases was recently reported on BBC South East News and BBC radio.
Clare excels at guiding injured clients and their families through a difficult time in order to achieve the right settlement and ensure that their future needs are met. Clare is described by her clients as sympathetic and approachable, but at the same time efficient and dedicated, ensuring that the claim is dealt with as expeditiously as possible.
Clare has successfully achieved compensation in excess of £10.2 million during the last 12 months on behalf of clients.
Clare is a AvMA specialist clinical negligence panel member . AvMA is an independent patient safety charity which provides advice and support to patients who may have been harmed as a result of poor medical treatment . On its website www.avma.org.uk AvMa explains what being a panel member involves-
"AvMA expects not only a high standard of legal service from its panel members but practitioners who are prepared to go that extra mile on behalf of clients and who share AvMA's broader aims and objectives on patient safety and justice"
Clare is a Legal 500 recommended lawyer.
Legal 500 Testimonials:
'Clare Milne is a very strong and wise litigator. She has a firmness with opponents but a lightness of touch when handling complex cases. She leaves no stone unturned to achieve the best result for her clients and is a joy to work with.'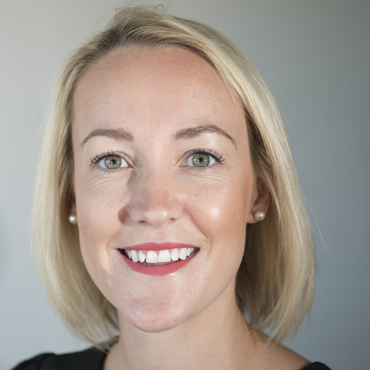 Michelle Meakin
Michelle qualified as a solicitor in 2009 after completing her training at a well known Defendant medical negligence firm. Here she worked primarily on behalf of one of the UK's leading medical defence organisations, defending medical negligence claims on behalf of GPs and private doctors. She also regularly attended Inquests on behalf of local NHS Trusts. She can therefore offer a valuable insight into how 'the other side' operates. Michelle regularly offered training seminars to doctors about medical negligence issues.
18 months after qualifying, Michelle decided to "switch sides" and she secured a job at an international Claimant firm based in London. During this time, Michelle dealt with both low and high value medical negligence claims, including claims involving the delayed diagnosis of cancer, accessory nerve damage, orthopaedic injuries and surgical errors.
Michelle joined Girlings Personal Injury Claims in April 2013 and was promoted to Senior Associate in 2015. During this time, Michelle has gained a wealth of experience in complex medical negligence claims. She has secured several six figure settlements for her clients in claims involving negligent surgery, delayed diagnosis and death caused by medical negligence. She has a particular interest in claims involving birth injuries, abdominal surgery, ruptured bowels and vascular medicine (aneurysms and strokes). She has also assisted the head of the department with a multi million pound brain injury claim. She has a reputation for building supportive relationships with her clients and is regarded as caring, approachable and highly efficient.
Michelle is a member of the Association of Personal Injury Lawyers (APIL) and is accredited by the Foundation for Infant Loss.
Michelle is ranked by the Legal 500 as a recommended lawyer and is highlighted for her 'incredibly efficient attitude and real eye for detail'.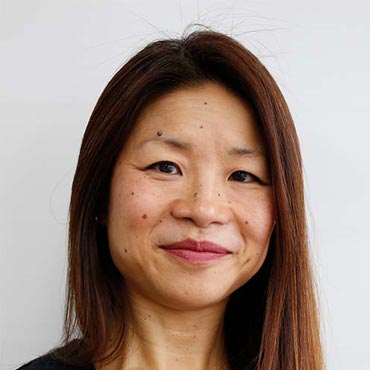 Sue Man
Sue is a Partner at Girlings Personal Injury Claims, dealing exclusively with clinical negligence claims. She has over 14 years' litigation experience. She undertook 'on the job' training before qualifying in 2009 specialising initially in Defendant personal injury litigation for one of the UK's largest insurance companies. In 2011 Sue joined Girlings and transferred her skills to Claimant personal injury claims. Sue quickly developed an affinity for clinical negligence litigation and within 8 months moved her specialism into that field.
Sue was promoted to a Senior Associate in 2015 and in January 2019 became a Partner. Sue acts exclusively for Claimants in serious and complex clinical negligence claims. She is highly regarded as a Next Generation Lawyer with a breadth of expertise in high value claims arising from delayed diagnosis of cancer, substandard management of labour, fatal injury claims, negligent care resulting in amputation, and cases concerning infant deaths.
Sue is recognised as a consistent high achiever within the firm, who regularly secures settlements for clients whether by 'round table meetings', negotiation or mediation. She is a meticulous and committed lawyer and has been commended for her efficiency and attention to detail. Sue's strength lies in her ability to establish rapport and trust with clients, who in many cases have lost faith with professionals. Her clients have thanked Sue for her 'hard work', 'professional care', and ability to explain difficult to grasp issues.
Sue is a member of APIL (Association of Personal Injury Lawyers) and is accredited by The Foundation for Infant Loss.
Sue is a Legal 500 recommended lawyer.
Legal 500 Testimonials:

'Sue Man has a quiet and open-minded manner belying a tenacious approach to her work. Above all, she was meticulous with breathtaking attention to detail and an ability to communicate emotionally difficult information in a gentle and concise manner. It was a privilege to employ her services.'

'Sue Man is a hardworking and applied lawyer with good attention to detail. Likewise, she is alive to the commercial realities of clinical negligence work.'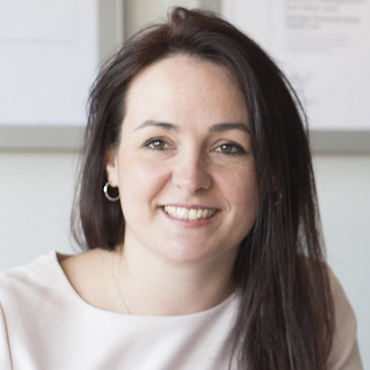 Shantala Carr
Shantala is a Senior Associate Solicitor who deals exclusively with claimant medical negligence cases and has been ranked by the Legal 500 as a recommended lawyer.
She qualified as a solicitor in 2012 and joined Girlings in 2017, being promoted to Senior Associate Solicitor within 11 months. Prior to qualifying she taught law at further and higher education levels and was an examiner, including Chief Examiner, for the Chartered Institute of Legal Executives (CILEX) for around 10 years.
Shantala has experience in acting for clients in a wide range of medical negligence claims, including issues in relation to neurology, cancer, DVT/PE, vascular, urology, orthopaedics and fatalities.
She also has an interest in psychiatric negligence claims leading to suicide or serious suicide attempts.
Shantala believes in highlighting issues of public interest in the media and has been in the newspaper, on BBC News and BBC Radio Kent. Her latest appearance and interview can be found HERE
Shantala's clients have described her as professional, tenacious, informative, easy to talk to and going the extra mile for her clients. Quotes from her clients include:
"…the service I have received & still receiving is absolutely outstanding! Nothing is too much trouble and she is always only an email or phone call away. Shantala always keeps me updated and advises me at every stage what's happening and what to expect next."
"I can honestly say Shantala is amazing at her job & also very understanding and sympathetic regarding the nature of my case, I would most definitely recommend Girlings Solicitors in particular Shantala Carr."
"Shantala has shown compassion and understanding, has always explained processes in full, and has also shown great consideration in protecting me from details that could bring about further trauma."
Legal 500 Testimonials:
'Shantala Carr showed a level of compassion and sensitivity that I would have before felt would not be evident in this field of work.'
'Shantala Carr has a real interest in legal concepts and is particularly skilled at advancing claims involving novel or developing points of law. She is a level headed practitioner who is calm and effective under fire from even the most aggressive opponents.
---